In today's bustling world, a leisurely breakfast often feels like a distant luxury. However, the aroma of freshly baked goods wafting through your kitchen can transport you to a tranquil morning retreat. We're here to guide you through crafting a delightful homemade treat that's not only scrumptious but also reminiscent of the classic orange breakfast rolls. Let's embark on this culinary journey and bring the magic of a bakery right to your home.
Ingredients You'll Need
Before we dive into the intricacies of this delectable recipe, let's gather the ingredients. Here's what you'll need:
Dough:
– 2 ¼ teaspoons active dry yeast
– ½ cup warm milk
– ⅓ cup granulated sugar
– ½ cup softened unsalted butter
– 2 large eggs
– 4 cups all-purpose flour
– ½ teaspoon salt
Filling:
– ½ cup granulated sugar
– 1 tablespoon grated orange zest
– ½ cup softened unsalted butter
– 1 teaspoon ground cinnamon
Glaze:
– 1 cup powdered sugar
– 2 tablespoons fresh orange juice
– 1 teaspoon vanilla extract
The Art of Dough Making
Step 1: Activate the Yeast
The heart of any good bread is the yeast. Begin by dissolving the yeast in warm milk. Let it sit for about 5 minutes until it becomes frothy.
Step 2: Mix and Knead
In a mixing bowl, combine the yeast mixture with sugar, softened butter, eggs, flour, and salt. Knead the dough until it's smooth and elastic. This might take around 5-7 minutes.
Step 3: First Rise
Place the dough in a greased bowl, cover it with a clean cloth, and let it rise for about an hour, or until it has doubled in size.
Crafting the Perfect Filling
Step 4: Sugar and Zest Fusion
In a separate bowl, mix sugar, grated orange zest, and softened butter until it forms a creamy consistency.
Step 5: Roll It Out
Roll out the dough into a large rectangle, roughly 16×10 inches. Spread the delightful orange-sugar-butter mixture evenly over the dough's surface, and sprinkle it with ground cinnamon.
Rolling and Cutting
Step 6: Roll It Up
Starting from the long edge, tightly roll the dough into a log. Seal the seam by pinching it gently.
Step 7: Slice and Arrange
Cut the log into 12 equal pieces and arrange them in a greased baking dish.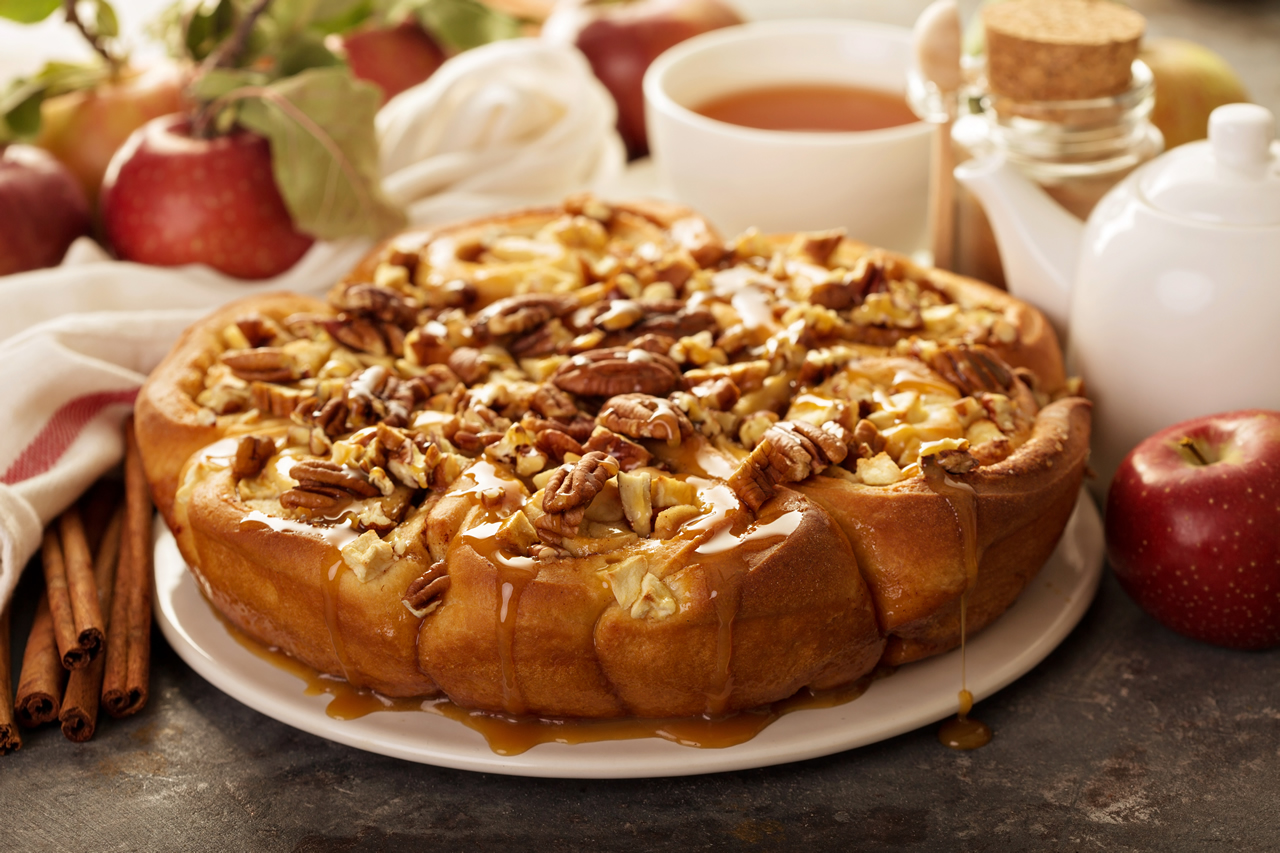 Baking and Glazing
Step 8: Second Rise
Cover the baking dish and let the rolls rise again for about 30 minutes.
Step 9: Bake to Perfection
Preheat your oven to 350°F (175°C) and bake the rolls for 25-30 minutes, or until they turn a golden brown hue.
Step 10: Glaze It On
While your rolls are baking, whisk together powdered sugar, fresh orange juice, and vanilla extract to create a luscious glaze. Drizzle this over your freshly baked rolls as soon as they come out of the oven.
Final Thoughts
As you savor the enticing aroma filling your kitchen, you'll know that your effort has yielded a truly remarkable treat. These homemade orange breakfast rolls, with their delightful blend of citrusy goodness and warm sweetness, are bound to become a family favorite.
Frequently Asked Questions
Can I prepare the dough in advance?
   Yes, you can make the dough the night before and refrigerate it, allowing for a quick bake in the morning.
Can I use other citrus fruits for variation?
   Absolutely! Try using lemon or grapefruit zest for a unique twist on the classic recipe.
How long can I store these rolls?
   These rolls are best when consumed fresh but can be stored in an airtight container for up to 2 days.
Can I use a bread machine for kneading the dough?
   Yes, a bread machine with a dough setting can be a convenient alternative for kneading.
What can I serve alongside these breakfast rolls?
   They pair wonderfully with a hot cup of coffee or a glass of cold milk for a complete breakfast experience.
Remember, the joy of homemade treats lies not only in their taste but also in the memories created while making them. So, go ahead, try out this recipe, and make your mornings a little brighter.