Quick and Easy Cooking Ideas for Delicious Meals
Cooking doesn't have to be a time-consuming task that leaves you exhausted at the end of the day. With the right recipes and techniques, you can create delicious meals in no time. In this article, we will share some easy cooking ideas that are perfect for those busy days when you need a quick and tasty meal on the table. So ditch the takeout menu and put on your apron, because we're about to embark on a culinary adventure!
Weeknight dinners made easy
Meal 1: One-Pot Pasta Primavera
One-pot meals are a lifesaver when it comes to quick and easy cooking. This One-Pot Pasta Primavera is not only delicious but also packed with veggies, making it a wholesome and satisfying option for a weeknight dinner. Plus, the best part is that it requires minimal cleanup!
To make this dish, start by bringing a large pot of water to a boil. Add your pasta of choice and cook until al dente. In a separate skillet, sauté a mix of your favorite vegetables, such as bell peppers, zucchini, and cherry tomatoes, until they are tender. Once the vegetables are cooked, add some garlic and herbs to enhance the flavor. Next, drain the pasta and add it to the skillet with the vegetables. Toss everything together and season with salt, pepper, and a sprinkle of parmesan cheese. Serve hot and enjoy!
Meal 2: Sheet Pan Chicken Fajitas
Sheet pan meals are another amazing option for quick and easy cooking. These Sheet Pan Chicken Fajitas are not only bursting with flavors but also incredibly easy to make. All you need is some chicken, bell peppers, onions, and a few spices to create a delicious and satisfying meal in no time.
To prepare this dish, start by preheating your oven to 400°F (200°C). Line a baking sheet with aluminum foil to minimize cleanup. Slice your chicken, bell peppers, and onions into thin strips and place them on the baking sheet. In a small bowl, combine spices such as chili powder, cumin, garlic powder, and salt. Drizzle some olive oil over the chicken and vegetable mixture, and sprinkle the spice mixture over it. Toss everything together until well coated. Bake in the preheated oven for about 20-25 minutes or until the chicken is cooked through and the vegetables are tender. Serve the fajita mixture in warm tortillas with your favorite toppings such as guacamole, salsa, and sour cream. Delicious and effortless!
Meal 3: Quick and Easy Stir-Fry
Stir-fries are a go-to option for anyone looking for a quick and easy cooking idea. They are incredibly versatile and allow you to use whatever ingredients you have on hand. Whether you prefer chicken, beef, or tofu, you can create a flavorful stir-fry in no time.
To make a quick stir-fry, start by heating some oil in a large skillet or wok over medium-high heat. Add your protein of choice, whether it's thinly sliced chicken, beef, or tofu, and cook until it is browned and cooked through. Remove the protein from the skillet and set it aside. In the same skillet, add an assortment of vegetables such as broccoli, bell peppers, snap peas, and carrots. Stir-fry the vegetables until they are tender yet still crisp. Meanwhile, prepare a simple sauce by combining soy sauce, garlic, ginger, and a sweetener like honey or brown sugar. Add the sauce to the skillet along with the cooked protein. Stir everything together until the sauce coats the vegetables and protein. Serve your stir-fry over steamed rice or noodles for a complete and satisfying meal.
Quick and healthy breakfast ideas
Breakfast idea 1: Overnight oats
For those busy mornings when you don't have time to prepare breakfast from scratch, overnight oats are a lifesaver. These quick and healthy oats can be prepared the night before and stored in the refrigerator, allowing you to grab and go in the morning.
To make overnight oats, simply combine old-fashioned oats, milk of your choice, and a sweetener such as honey or maple syrup. You can also add flavorings like cinnamon, cocoa powder, or vanilla extract to enhance the taste. Mix everything together in a jar or container with a lid, and leave it in the refrigerator overnight. In the morning, give the oats a good stir and add your favorite toppings such as fresh fruits, nuts, or a dollop of yogurt. Your delicious and nutritious breakfast is ready to enjoy!
Breakfast idea 2: Egg muffins
Egg muffins are not only quick and easy to make but also a great way to start your day with a healthy dose of protein. These portable little breakfast treats can be customized with your favorite vegetables, cheeses, and meats, making them incredibly versatile.
To prepare egg muffins, start by preheating your oven to 350°F (175°C) and greasing a muffin tin. In a bowl, whisk together eggs, milk, salt, and pepper until well combined. Add your choice of vegetables and other mix-ins such as spinach, diced bell peppers, cooked bacon, or shredded cheese. Pour the egg mixture into the greased muffin tin, filling each cup about three-quarters full. Bake in the preheated oven for 20-25 minutes or until the muffins are set and slightly golden. Allow them to cool for a few minutes before removing them from the tin. These egg muffins can be stored in the refrigerator and reheated in the morning for a quick and tasty breakfast on the go.
Breakfast idea 3: Avocado toast
Avocado toast has become a beloved breakfast option among food enthusiasts, and for good reason. Not only is it quick and easy to make, but it's also packed with healthy fats and nutrients. Avocado toast can be as simple or as elaborate as you like, depending on what toppings you choose.
To make avocado toast, start by toasting your choice of bread until it is golden and crisp. While the bread is toasting, mash a ripe avocado in a bowl and season it with salt, pepper, and a squeeze of lemon or lime juice. Spread the mashed avocado onto the toasted bread and top it with your favorite ingredients. Some popular choices include sliced tomatoes, crumbled feta cheese, a poached egg, or a sprinkle of red pepper flakes. The possibilities are endless! Enjoy your avocado toast as a quick and satisfying breakfast that will keep you fueled throughout the day.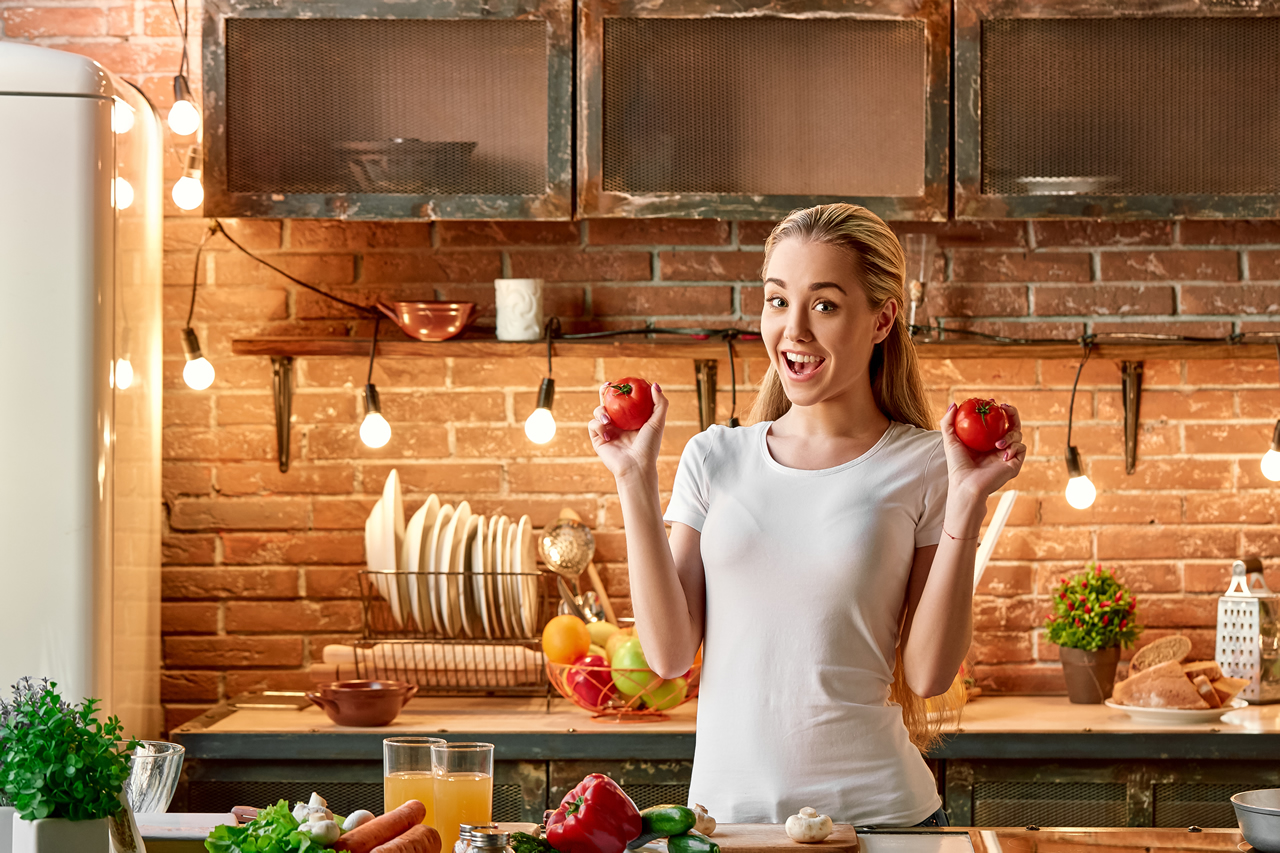 Delicious and hassle-free dessert options
Dessert idea 1: Mug cakes
Mug cakes are the ultimate quick and easy dessert for those sweet cravings that come out of nowhere. With just a few simple ingredients and a microwave, you can have a warm and delicious cake ready in minutes.
To make a mug cake, start by combining flour, sugar, cocoa powder, baking powder, and a pinch of salt in a microwave-safe mug. Mix everything together until there are no lumps. Add milk, vegetable oil, and vanilla extract to the mug, and stir until well combined. If desired, you can also fold in some chocolate chips or chopped nuts for added texture. Microwave the mug on high for about 1 to 2 minutes, or until the cake has risen and set. Be careful not to overcook it, as it can become dry. Allow the mug cake to cool for a minute or two before enjoying it straight from the mug or turning it out onto a plate. Serve it with a scoop of ice cream or a dollop of whipped cream for an extra indulgent treat.
Dessert idea 2: Fruit skewers with chocolate dip
Fruit skewers with chocolate dip are not only a delicious dessert but also a fun and interactive way to enjoy fresh fruits. This dessert is perfect for gatherings or simply as a sweet treat after dinner.
To make fruit skewers, gather an assortment of fresh fruits such as strawberries, pineapple chunks, grapes, and melon balls. Thread the fruits onto skewers, alternating between different varieties to create a visually appealing display. In a microwave-safe bowl, melt some chocolate chips in the microwave, stirring every 15 seconds until smooth and melted. Serve the fruit skewers with the melted chocolate for dipping. You can also provide additional toppings such as shredded coconut or chopped nuts for added flavor and texture. This dessert is not only delicious but also a great way to incorporate more fruits into your diet.
Dessert idea 3: No-bake energy balls
No-bake energy balls are a healthy and satisfying dessert option that requires minimal effort and time. These little bites are packed with nutrients and are perfect for a quick pick-me-up or a post-workout snack.
To make no-bake energy balls, start by combining rolled oats, nut butter of your choice, honey or maple syrup, and a mix of add-ins such as chopped nuts, dried fruits, or chocolate chips in a bowl. Stir everything together until well combined. If the mixture seems too dry, you can add a splash of milk or more nut butter to bind it together. Once the mixture is well combined, roll it into bite-sized balls using your hands. Place the energy balls on a lined baking sheet or plate, and refrigerate them for at least 30 minutes to firm up. You can store these energy balls in an airtight container in the refrigerator for up to a week. Enjoy them whenever you need a quick and healthy treat!
Conclusion
Cooking can be a fun and enjoyable activity, even on the busiest of days. With these quick and easy cooking ideas, you can whip up delicious meals, healthy breakfasts, and hassle-free desserts in no time. Whether you're a novice in the kitchen or a seasoned cook, these recipes are sure to impress your taste buds and save you valuable time. So next time you're feeling overwhelmed by the thought of cooking, remember these ideas and get ready to enjoy a quick and tasty meal with minimal effort!
Note: The keyword phrase 'quick easy cooking ideas' has been optimized for better search engine visibility.